Yellow Tire Centre is proud to introduce itself as one of the largest tire service provider in GTA. Since the beginning we have been able to meet our customers' expectations. In the past couple of years, we have grown as one of the largest Tire alignment / tire retailer in GTA.

Our top priority is your need and we pay our sincere attention to it so that we can render our best service in the shortest possible time. We service almost all types of vehicles. We deal in trucks, trailers or any tire-mounted equipment. Our tires can sustain long term stress - that is our word. It means that you can be worry-free about the quality of our tires. Our technical staff is committed to making accurate alignment of primary and secondary angles so that you can enjoy long-term prevention of tire wear. We have state-of-the-art machines in our repair facility for precision work. We do not compromise on quality and workmanship.

Yellow Tire Centre hallmark is prompt response. At Yellow Tire Centre, you don't have to wait for long to reach your destination. Give us a call for all your tire needs, and enjoy our loyal service.

Our Mission: Our present reputation as one of the fastest growing tire and alignment service company, we are looking to achieve TOTAL CUSTOMER SATISFACTION through quality work and a team of talented/ dedicated staff. We have flexible financial programs and offer competitive prices to our clients.

We are poised for exponential growth in the near future and expect to increase the number of service centers to serve you better.

Yellow Tire Centre offers 24/7 service for your convenience. We know the pain when you are helpless on the Highway with a flat tire, looking for a little favor.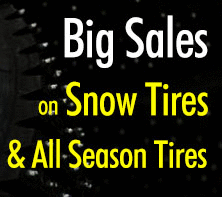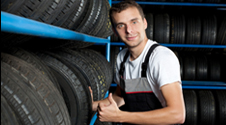 24 hr Road Service


In Shop Service


TIRE Alignment


Fleet Inspection


Truck Trailer Alignment


Safety Inspection for Truck,
Trailers & Cube Vans


Brake & Hub Seal, Shock


Alternators, Starters


Kingpins and Tie Rod End Work


Automotive Repair Services


Wheel Alignment


Shock and Strut Replacement


Engine Tune-up and Brake Service


Oil, Lube and Filter Service


Vehicle Safety Inspections