Prior to operating a vehicle, an inspection should be made of each tire, including the spare. Examine tires for cuts, bruises, cracks, bulges and penetrations. If any damage is found, have the tire examined by a authorized dealer. Repair of tire damage must be made as soon as possible in order to avoid further deterioration of the tire structure .

Federal law requires that front axle truck tires on vehicles over 10,000 lbs. gross vehicle weight must have at least 4/32" tread depth. Tread wear indicators are contained in the tread of Bridgestone truck tires and become visible when the tread depth reaches 2/32" in two adjacent major grooves. Drive and trailer tires should be replaced when the tread depth reaches 2/32" or the wear bars appear since 2/32" is the minimum permissible legal tread depth on all axles except the front.

Tires should also be inspected prior to mounting on a rim. It is essential that the tire be disassembled and inspected thoroughly prior to mounting to insure the inside surfaces are completely dry and clean.

Water in casings of steel radial tires may cause tire failure. During normal operation, heat build - up inside the tire will turn water into vapour which may permeate the inner liner and enter the steel casing cord, causing rust, deterioration, possible sudden tire failure, property damage and/or personal injury.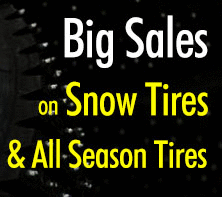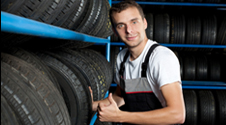 24 hr Road Service


In Shop Service


TIRE Alignment


Fleet Inspection


Truck Trailer Alignment


Safety Inspection for Truck,
Trailers & Cube Vans


Brake & Hub Seal, Shock


Alternators, Starters


Kingpins and Tie Rod End Work


Automotive Repair Services


Wheel Alignment


Shock and Strut Replacement


Engine Tune-up and Brake Service


Oil, Lube and Filter Service


Vehicle Safety Inspections