FOR BRIDGESTONE RADIAL TRUCK TIRES
Many new Bridgestone Firestone truck tires have red marks for use with specially-marked steel wheels to help optimize uniformity. All Bridgestone Firestone truck tires have yellow marks, to aid in initial balance. (White marks are factory inspection marks, and are not used in mounting or balancing.) Proper use of these marks during new tire mounting and installation can result in better ride and less vehicle vibration.
If the tire has a red mark, use only the red mark during mounting. Torque wheel nuts with red mark at "12 o'clock" position.
If the tire does not have a red mark, place yellow mark next to valve stem, regardless of wheel type.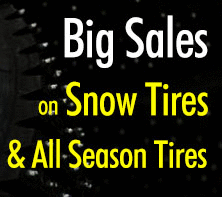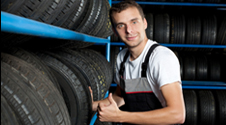 24 hr Road Service


In Shop Service


TIRE Alignment


Fleet Inspection


Truck Trailer Alignment


Safety Inspection for Truck,
Trailers & Cube Vans


Brake & Hub Seal, Shock


Alternators, Starters


Kingpins and Tie Rod End Work


Automotive Repair Services


Wheel Alignment


Shock and Strut Replacement


Engine Tune-up and Brake Service


Oil, Lube and Filter Service


Vehicle Safety Inspections