One question that gets asked continuously is about the rotation of Medium Truck tires. We have provided the following diagrams and information to clear up any questions: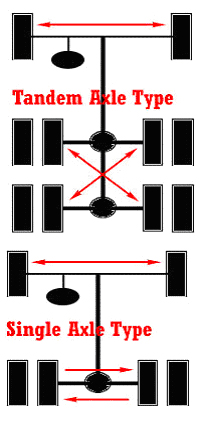 On average, most fleets will do a complete rotation somewhere between 80 to 100,000 kilometres. This way, the fleet will be able to get the maximum tire life and lower the cost per km.
In the case of Unidirectional Steer tires (R226, R227), they must be dismounted and remounted on the opposite rim to keep them rolling in the proper direction which is indicated on the sidewall by an arrow.
Rotating the Drives in an "x" pattern will clean up any vehicle induced irregular wear that has occurred. Although, the truck may be slightly noisier for a short period of time.
And the most important point is INFLATION. If the tires are not kept up to proper inflation, no amount of rotation will alleviate Irregular wear.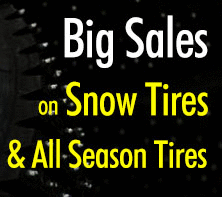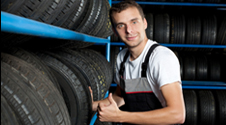 24 hr Road Service


In Shop Service


TIRE Alignment


Fleet Inspection


Truck Trailer Alignment


Safety Inspection for Truck,
Trailers & Cube Vans


Brake & Hub Seal, Shock


Alternators, Starters


Kingpins and Tie Rod End Work


Automotive Repair Services


Wheel Alignment


Shock and Strut Replacement


Engine Tune-up and Brake Service


Oil, Lube and Filter Service


Vehicle Safety Inspections